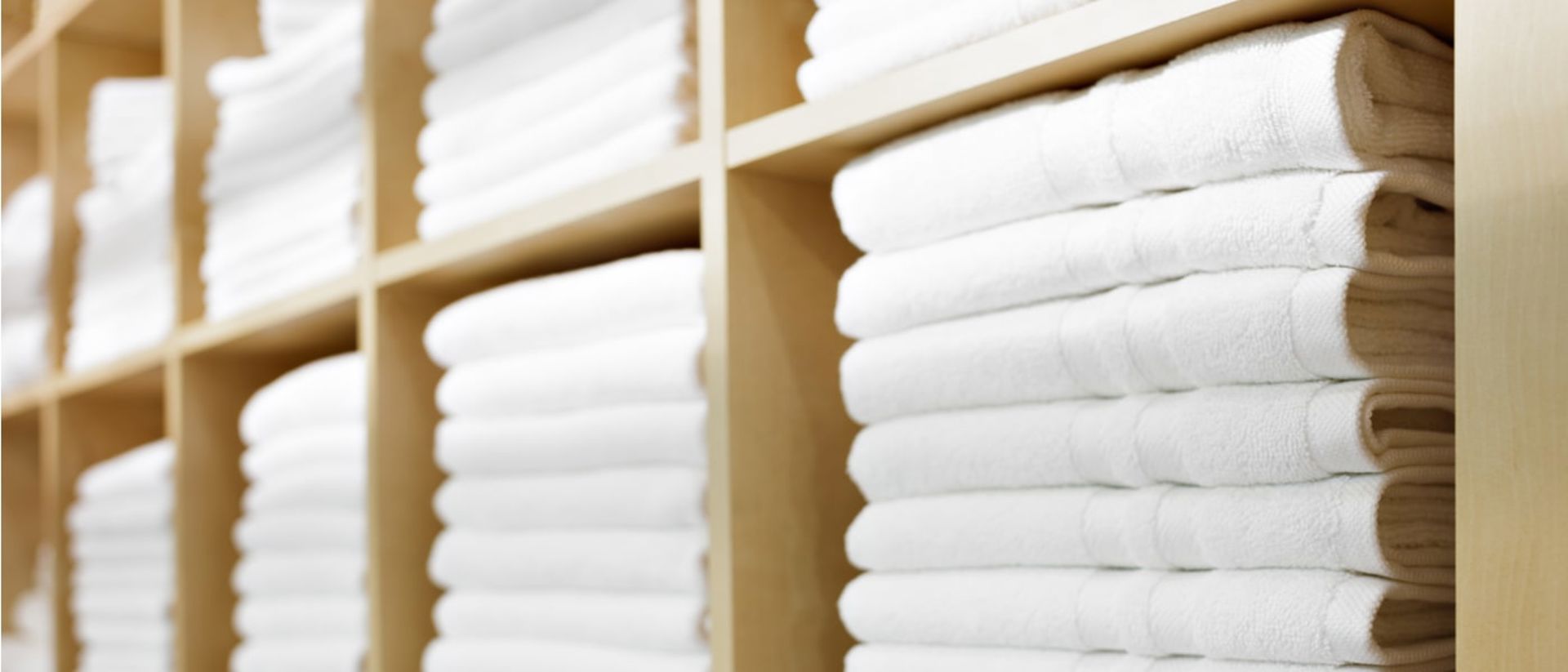 Commercial Laundry in Tuckerton and the Surrounding Areas
If you own a business you are constantly busy. Let Main St. Laundry take a least one thing off of your to-do list. When you use our commercial laundry service we will come out to your business as often as you need us to. We will professionally launder everything that you have to give us. We work with all different kinds of industries that need laundry done.
Chiropractors - towels, sheets, doctor's jackets, uniforms
Gyms / Health Clubs -

 

towels, towels and more towels
Airbnbs / Bed & Breakfasts-

 

sheets, comforters, blankets, towels
Salons / Spas - towels, sheets, robes
Hotels / Motels - linens, sheets, towels, area rugs, comforters, blankets 
Group Homes / Rehabilitation Centers - Patient laundry, sheets, blankets
Colleges - clothes, sheets, towels, sports uniforms
Military / Government - uniforms
If your business is not on the list, don't worry. We will work with whatever you have to give us. Now servicing Tuckerton, Long Beach Island communities, Little Egg Harbor, Stafford Township, and Manahawkin.
The laundry service cost depends on how much laundry you generate, how often you require our service, and what type of laundry it is. For a bid, email us: info@mainstlaundries.com or call us: 609-857-5167.
Commercial Laundry Services for Chiropractors 
Medical facilities of any kind are held to a higher standard of cleanliness. That is why our medical laundry service is ideal for chiropractors and other medical offices. We have industrial machines and professional launderers that will get your office laundry clean and ready for your next patient. 
Commercial Laundry Services for Gyms and Health Clubs
Gyms and health clubs go through tons of towels a day. Most of those towels are used to wipe off sweat so it is very important that they get laundered properly. You don't want stained, not so fresh towels getting passed on to your customers. When you use our towel cleaning service we guarantee that your towels will be clean and fresh smelling. 
Commercial Laundry Services for Airbnbs, VRBOs and Bed & Breakfasts
When you run or own a vacation property you are constantly doing laundry. Everything in that rental needs to be washed between each guest. That includes everything from kitchen towels to area rugs. Our airbnb laundry service will help you keep on top of the mountains of laundry you have to do. 
Commercial Laundry Services for Hotels & Motels
Motels and hotels have to do tons of laundry every day. Each room in the facility is stripped of all it's towels and linens and laundered. That is a lot of laundry and it is easy to fall behind. If you use our linen cleaning service we will do some or all of your laundry for you. Let us help you keep ahead of laundry. 
Commercial Laundry Services for Rehabilitation Centers and Group Homes
Places like rehab facilities, long term stay clinics and group homes have two types of laundry that they have to deal with. They have to deal with facility laundry like sheets, blankets and towels, but they also need to launder the personal clothes of their clients. When you use our group home laundry service we will help you lighten that load. 
Commercial Laundry Services for Colleges
Colleges have many different laundry needs. They have different departments that all use different materials. Art departments may use tarps and rags. Medical students may have jackets, uniforms and scrubs. Then there are the students. Some may be living on their own for the first time and have no clue how to do their own laundry. Let Main St. Laundry help you out with our student laundry service.
Commercial Laundry Services for the Military Services
No one is required to look more clean and professional then someone in the military. They must always look clean and crisp and that extends to their laundry. Our uniform laundry service will make sure that everything you wear will look clean and bright.